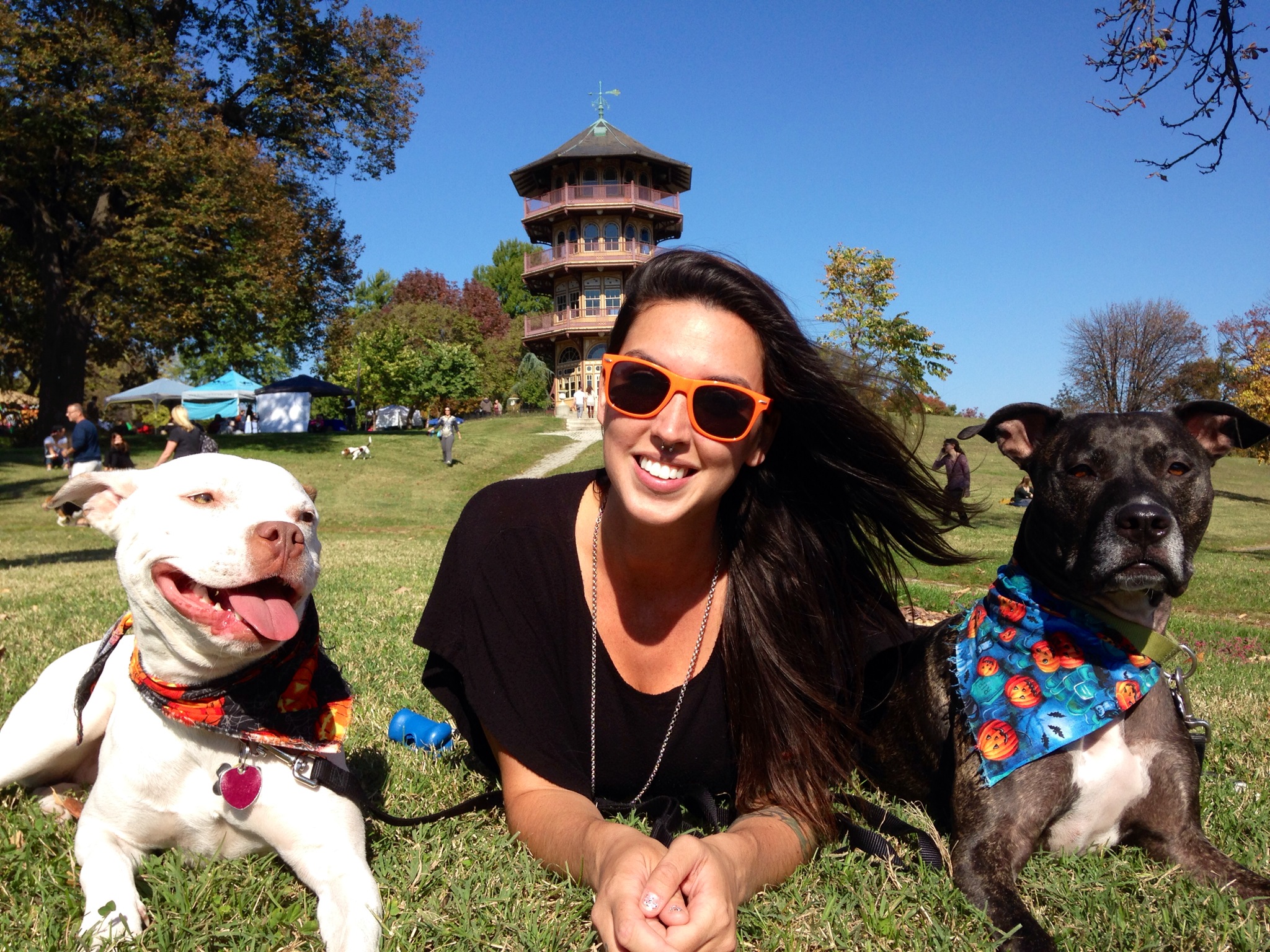 New Dog Walking Business in South Baltimore
South Baltimore resident Brittany Nugent has started a new dog walking and pet sitting business, Paws on the Pavement. From its website:
Paws on the Pavement is owned and operated by Brittany Nugent, professional dog kisser and cat scratcher extraordinaire.

With over four years of experience in skilled animal care and a lifetime of pet ownership, Brittany is a lover and advocate for all creatures big, small, feathered or finned.
Pigtown Updates
Touch Down II, a new sports bar, has opened in the former home of Carl's Little House at 1173 W. Hamburg St. in Pigtown.
A renovation is underway at Pigtown's Finest Deli at 1100 Washington Blvd.
A renovation is also taking place at a former garage located at the northeast corner of Washington Blvd. and W. Cross St., across the street from Pigtown's Finest Deli. Citizens of Pigtown President Richard Parker told SouthBMore.com that the owner is renovating the space for a future retail tenant.
Morstein's Jewelers Closing
After 116 years of business in Federal Hill, Morstein's Jewelers has announced it will be closing by the end of the year. From an article in the Baltimore Business Journal:
Morstein's Jewelers was founded by Sonny's (Morstein) grandfather, William Morstein, in East Baltimore in 1898. The shop has been in Federal Hill since 1911. A full-service jewelry store, Morstein's offers services including appraisals, jewelry design, restringing and repairs.

The shop will likely stay open through the end of the year, Morstein said.

He owns the building at 1114 Light St. and he said he's already received interest from prospective tenants who want to rent the storefront. He hasn't decided whether he will sell the building or rent it out.
Sun Trust Closed
The Sun Trust at 1037 Light St. in Federal Hill has closed.
State of Business in Maryland
Since Larry Hogan's victory of becoming the next Governor or Maryland, many articles about the business climate in Maryland have been published as a major focus of Hogan's campaign was making Maryland more business friendly and growing the private sector. Here are some articles on these topics featuring interviews with local business leaders.
Don Fry: Larry Hogan must 'find those areas of consensuses' with Democrats – Baltmore Business Journal
New governor is pro-business, new Democratic legislators 'more anti-business,' lobbyist says – MarylandReporter.com
What Maryland's business leaders want to see from Larry Hogan – Baltimore Business Journal
My heart is in Maryland, but my business is in Texas – The Washington Post
Horseshoe's Revenues Grows
Horseshoe Baltimore saw a slight bump in revenue in its second full month. From the Baltimore Business Journal:
At the Horseshoe, the state's newest gaming venue, revenue was flat from the month prior. The South Baltimore casino saw $22.5 million from both table games and slot machines in October. That was a slight uptick from the $22.4 million the casino saw during its first full month in business in September.
Founder and Publisher of SouthBmore.com, longtime resident of South Baltimore, and a graduate of Towson University. Diehard Ravens and O's fan, father of three, amateur pizza chef, skateboarder, and "bar food" foodie. Email me at
Kevin@InceptMM.com
and follow me on Twitter at
@SoBoKevin
.